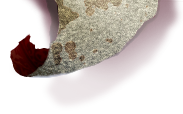 "Rose is an unusually skillful storyteller. Her polished prose and intricate plot will grip even the most skeptical reader. "

—The Washington Post
Seduction
The Story
|
Excerpt
|
Praise
Hardcover - Atria (ISBN: 978-1451621501)
"Rose seduces the reader from the very first page. Enticing thriller... fascinating... unexpected. Rose has written another winner." —Associated Press
In 1843, novelist Victor Hugo's beloved nineteen-year-old daughter drowned. Ten years later, still grieving, Hugo initiated hundreds of séances from his home on the Isle of Jersey in order to reestablish contact with her. In the process, he claimed to have communed with Plato, Galileo, Shakespeare, Dante, Jesus—and even the Devil himself. Hugo's transcriptions of these conversations have all been published.
Or so it has been believed...
Read more...
---
The Book of Lost Fragrances
The Story
|
An Excerpt
|
The Praise
Paperback - Atria (ISBN: 978-1451621488)
A sweeping and suspenseful tale of secrets, intrigue, and lovers separated by time, all connected through the mystical qualities of a perfume created in the days of Cleopatra—and lost for 2,000 years.
Read more...

Selected by Indie Booksellers for the
Indie Next List
.