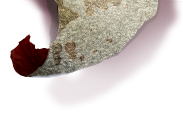 "Rose is an unusually skillful storyteller. Her polished prose and intricate plot will grip even the most skeptical reader. "

—The Washington Post
The Steal
Synopsis
|
Excerpt
|
Praise
Paperback - Blue Box Press (ISBN: 978-1952457524)
"Taut, sexy, and dripping with old Hollywood glamour, The Steal is immersive, propulsive fun." —New York Times Bestseller, Christina Lauren
"Engrossing and romantic, with an edge of nostalgia, THE STEAL took me on a Parisian adventure I absolutely loved! I highly recommend this novella!" —New York Times Bestseller, Rebecca Zanetti
"High-speed chases, explosive secrets, and sudden romance abound as [an] unlikely pair chases a master thief across the sun-drenched Riviera to postwar Paris and beyond. THE STEAL is a sparkling gem of a tale from start to finish!" —New York Times Bestseller, Kate Quinn
From the fabled Carlton Hotel to the elegant boulevards of Paris, Ania and Jerome must race against time to catch a thief before the thief catches them. With everything on the line, can they solve the steal or will the steal take more than diamonds from them?
The End of Forever
Synopsis
|
Excerpt
|
Praise
Paperback - Blue Box Press (ISBN: 978-1952457524)
Tragedy has found Cassiopeia Vitt. The woman she admires most, Esmerelda Fontana, has been brutally murdered. Then Cassiopeia's castle rebuilding project is viciously attacked and people are hurt. Are the two incidents related? The answer comes when her old friend, NicodŤme L'Etoile, is threatened and she finds herself drawn into a tangled web of revenge that leads straight to the person she loves the most.
The Last Tiara
Synopsis
|
Excerpt
|
Praise
Paperback - Blue Box Press (ISBN: 978-1952457050)
"Romantic and vivid, with an interesting cast of characters, fascinating historical detail (especially about the top-secret project during WWII), just a hint of magic realism, and an intricately woven plot, The Last Tiara is delightfully engrossing." —Historical Novel Society
"Engrossing...chronicles a New York City architectís quest to unravel the mystery behind a tiara she finds hidden in a wall of her late motherís Manhattan apartment in 1948. A wonderfully twisty plot that keeps the reader wanting to know more. Fans of Russian history and art will find much to appreciate in this winning story." —Publishers Weekly
"Filled with strong female characters, striking plot twists, and heartrending romance, The Last Tiara is historical fiction as its very best. I highly recommend it." —Fiona Davis, New York Times-bestselling author author of The Lions of Fifth Avenue
Told in alternating points of view, the stories of the two young women unfurl as each struggles to find their way during two separate wars. In 1915, young Sofiya Petrovitch, favorite of the royal household and best friend of Grand Duchess Olga Nikolaevna, tends to wounded soldiers in a makeshift hospital within the grounds of the Winter Palace in St. Petersburg and finds the love of her life. In 1948 New York, Isobelle Moon works to break through the rampant sexism of the age as one of very few women working in a male-dominated profession and discovers far more about love and family than she ever hoped for.
The House of Long Ago
Synopsis
|
Excerpt
|
Praise
Paperback - Blue Box Press (ISBN: 978-1952457050)
The time has come for Cassiopeia Vitt to sell her ancestral home. It sits on a Spanish bluff by the Mediterranean Sea, and bears the name Casa de Hace Mucho Tiempo, House of Long Ago. Trapped inside its walls are memories from a time when Cassiopeia was growing from a rebellious adolescent into a thoughtful young woman — regretful times when she often found herself estranged from her parents. Also inside are fifteen paintings, each one a masterpiece, together representing an investment in the tens of millions of euros — her father's private art collection — which she intends to donate to museums. But when an art expert declares all fifteen paintings fake, and suggests that her father may have been involved with something illegal, she embarks on a quest to find answers.

From a secret repository in Andorra, to a mysterious yacht in the Mediterranean, then finally onto the streets of Paris and a horrific reminder from World War II, Cassiopeia must battle every step of the way to stay alive — a fight that will finally bring her face to face with the truth about the House of Long Ago.
Cartier's Hope
Synopsis
|
Excerpt
|
Praise
Hardcover - Atria (ISBN: 978-1501173639)
"Rose transports readers back in time to a world where the pursuit of power supersedes all aspects of what is right. Vera is a woman who is ahead of her time in her efforts to obtain equal rights and respect for all women. The mix of history with compelling characters both real and fictional is the true priceless treasure in this beautifully written novel." —Jeff Ayers, Associated Press
"Rose's latest stand-alone is a Gilded Age gem highlighting social injustices and an ahead-of-her-time woman's resolve to make a difference. Rose's elegant narrative and timely dialog express her characters' humanity and inhumanities, while her research and attention to every detail occasionally make it difficult to separate facts from fiction. A must-read for lovers of atmospheric historical fiction." —Library Journal (Starred Review)
"Rose's newest title is complex and compelling, with many threads of history, plot, and character that weave together into a bold, satisfying tapestry. Along the way, she touches on issues society still faces: power, privilege, anti-Semitism, women's sexual, social, and professional rights, and the never-ending struggle for tolerance and equality. Smart, fierce, lovely, and intricate." —Kirkus (Starred Review)
New York, 1910: A city of extravagant balls in Fifth Avenue mansions and poor immigrants crammed into crumbling Lower East Side tenements. A city where the suffrage movement is growing stronger every day but most women reporters are still delegated to the fashion and lifestyle pages. But Vera Garland is set on making her mark in a man's world of serious journalism.
Shortly after the world-famous Hope Diamond is acquired for a record sum, Vera begins investigating rumors about schemes by its new owner, jeweler Pierre Cartier, to manipulate its value. Vera is determined to find the truth behind the notorious diamond and its legendary curses—even better when the expose puts her in the same orbit as a magazine publisher whose blackmailing schemes led to the death of her beloved father.
Appealing to a young Russian jeweler for help, Vera is unprepared when she begins falling in love with him...and even more unprepared when she gets caught up in his deceptions and finds herself at risk of losing all she has worked so hard to achieve.
Set against the backdrop of New York's glitter and grit, of ruthless men and the atrocities they commit in the pursuit of power, this enthralling historical novel explores our very human needs for love, retribution—and to pursue one's destiny, regardless of the cost.
Tiffany Blues
Synopsis
|
Excerpt
|
Praise
Hardcover - Atria (ISBN: 978-1501173592)
"A lush, romantic historical mystery with a unique setting. Tiffany Blues explores an interesting lost bit of American history and gives us a heroine to root for." —Kristin Hannah, NYT bestselling author of The Nightingale
"A fascinating novel about a young, struggling artist mentored by the celebrated jeweler and stained-glass creator Louis Comfort Tiffany. Tiffany Blues brings together an enchanting glimpse of Jazz Age New York and an inspired fictional story about Jenny Bell and the terrible secret she's hiding." —Christina Baker Kline, #1 NYT bestselling author of Orphan Train and A Piece of the World
Twenty-four-year-old Jenny Bell is one of a dozen burgeoning artists invited to Louis Comfort Tiffany's prestigious artists' colony. Gifted and determined, Jenny vows to avoid distractions and romantic entanglements and take full advantage of the many wonders to be found at Laurelton Hall.
Jenny pushes her demons aside. But between stolen kisses and stolen jewels the champagne flows and the jazz plays on until one moonless night when Jenny's past and present are thrown together in a desperate moment that will threaten her promising future, her love, her friendships, and her very life.
Read more...