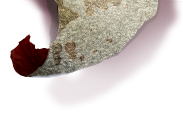 "Rose is an unusually skillful storyteller. Her polished prose and intricate plot will grip even the most skeptical reader. "

—The Washington Post
Cartier's Hope
Synopsis
|
Excerpt
|
Praise
Hardcover - Atria (ISBN: 978-1501173639)
"Rose transports readers back in time to a world where the pursuit of power supersedes all aspects of what is right. Vera is a woman who is ahead of her time in her efforts to obtain equal rights and respect for all women. The mix of history with compelling characters both real and fictional is the true priceless treasure in this beautifully written novel." —Jeff Ayers, Associated Press
"Rose's latest stand-alone is a Gilded Age gem highlighting social injustices and an ahead-of-her-time woman's resolve to make a difference. Rose's elegant narrative and timely dialog express her characters' humanity and inhumanities, while her research and attention to every detail occasionally make it difficult to separate facts from fiction. A must-read for lovers of atmospheric historical fiction." —Library Journal (Starred Review)
"Rose's newest title is complex and compelling, with many threads of history, plot, and character that weave together into a bold, satisfying tapestry. Along the way, she touches on issues society still faces: power, privilege, anti-Semitism, women's sexual, social, and professional rights, and the never-ending struggle for tolerance and equality. Smart, fierce, lovely, and intricate." —Kirkus (Starred Review)
New York, 1910: A city of extravagant balls in Fifth Avenue mansions and poor immigrants crammed into crumbling Lower East Side tenements. A city where the suffrage movement is growing stronger every day but most women reporters are still delegated to the fashion and lifestyle pages. But Vera Garland is set on making her mark in a man's world of serious journalism.
Shortly after the world-famous Hope Diamond is acquired for a record sum, Vera begins investigating rumors about schemes by its new owner, jeweler Pierre Cartier, to manipulate its value. Vera is determined to find the truth behind the notorious diamond and its legendary curses—even better when the expose puts her in the same orbit as a magazine publisher whose blackmailing schemes led to the death of her beloved father.
Appealing to a young Russian jeweler for help, Vera is unprepared when she begins falling in love with him...and even more unprepared when she gets caught up in his deceptions and finds herself at risk of losing all she has worked so hard to achieve.
Set against the backdrop of New York's glitter and grit, of ruthless men and the atrocities they commit in the pursuit of power, this enthralling historical novel explores our very human needs for love, retribution—and to pursue one's destiny, regardless of the cost.
Tiffany Blues
Synopsis
|
Excerpt
|
Praise
Hardcover - Atria (ISBN: 978-1501173592)
"A lush, romantic historical mystery with a unique setting. Tiffany Blues explores an interesting lost bit of American history and gives us a heroine to root for." —Kristin Hannah, NYT bestselling author of The Nightingale
"A fascinating novel about a young, struggling artist mentored by the celebrated jeweler and stained-glass creator Louis Comfort Tiffany. Tiffany Blues brings together an enchanting glimpse of Jazz Age New York and an inspired fictional story about Jenny Bell and the terrible secret she's hiding." —Christina Baker Kline, #1 NYT bestselling author of Orphan Train and A Piece of the World
Twenty-four-year-old Jenny Bell is one of a dozen burgeoning artists invited to Louis Comfort Tiffany's prestigious artists' colony. Gifted and determined, Jenny vows to avoid distractions and romantic entanglements and take full advantage of the many wonders to be found at Laurelton Hall.
Jenny pushes her demons aside. But between stolen kisses and stolen jewels the champagne flows and the jazz plays on until one moonless night when Jenny's past and present are thrown together in a desperate moment that will threaten her promising future, her love, her friendships, and her very life.
Read more...
The Library of Light and Shadow
Synopsis
|
Excerpt
|
Praise
Hardcover - Atria (ISBN: 978-1476778129)
"The history mixed with the multilayers of the narrative will captivate readers." —Associated Press
"An exquisitely written tale of love and obsession... spellbinding... perfect blend of the supernatural, historical and romantic...a tale that many will hold high on their 'keeper' shelf." —RT Reviews Top Pick
"Adventure, romance, and otherworldly powers intermix in this satisfying, enchanting work of paranormal historical fiction." —Booklist
"Captures the beauty, elegance, tragedy, and enchantment of Paris during the 1920s... explores magic and the occult from a fascinating and creative angle. A sensuous, sumptuous, and spellbinding novel." —Kirkus
"The sophisticated and exquisite storytelling draws readers [in]...Unforgettable." —Library Journal (Starred Review)
In this riveting and richly drawn novel from "one of the master storytellers of historical fiction" (
New York Times
bestselling author Beatriz Williams), a talented young artist flees New York for the South of France after one of her scandalous drawings reveals a dark secret—and triggers a terrible tragedy.
Trapped in an ancient chateau where hidden knowledge lurks in the shadows, she questions everything and everyone she loves the most — her art, her magick, her family, and Mathieu — in an effort to accept them as the gifts they are. Only there can she shed her fear of loving and living with her eyes wide open.
Read more...

Selected by Indie Booksellers for the
Indie Next List
.
The Secret Language of Stones
Synopsis
|
Excerpt
|
Praise
Hardcover - Atria (ISBN: 978-1476778099)
"Rose's paranormal historical bewitches from start to finish." —Library Journal (Starred Review)
"An exciting mix of adventure, intrigue, and romance..." —Booklist
"Bewitching... A fantastic historical tale of war, love, loss, and intrigue, enhanced by vivid period detail." —Melanie Benjamin, New York Times-Bestselling author
"M.J. Rose is simply one of the master storytellers of historical fiction." —Beatriz Williams, New York Times-bestselling author
"Haunting, spellbinding, captivating...masterful.. a novel that enchants. So carefully crafted and beautifully written, readers will believe in the magical possibilities of love transcending time." —RT Reviews, TOP PICK 4 1/2 Stars
Opaline has a rare gift: a form of lithomancy that allows her to translate the energy emanating from stones. Certain gemstones, combined with a personal item, such as a lock of hair, enable her to receive messages from beyond the grave. In her mind, she is no mystic, but merely a messenger, giving voice to soldiers who died before they were able to properly express themselves to loved ones. Until one day, one of these fallen soldiers communicates a message... directly to her.
Read more...