NEW YORK, NY
Wednesday, August 8
| 7:00 PM
In Conversation with Lauren Willig, author of
The English Wife
MYSTERIOUS BOOKSHOP
Mysterious Bookshop
58 Warren Street
New York, NY 10007
MADISON, CT
Tuesday, August 14 | TBD
In Conversation with Randy Susan Meyers, author of
The Widow of Wall Street
R.J. JULIA BOOKSTORE
768 Boston Post Rd
Madison, CT 06443
NEW YORK, NY
July 12-14 | TBD
THRILLERFEST
Grand Hyatt Hotel
109 E 42nd St
New York, NY 10017
STILLWATER, MN
Wednesday, September 12th | 7:00 PM
With Fiona Davis, author of
The Masterpiece
and Mindy Mejia, author of
Leave No Trace
Hosted by VALLEY BOOKSELLER
Grand Banquet Hall
301 2nd St S,
Stillwater, MN 55082
Tickets are $11 per person at the store or by calling (651) 430-3385
EXCELSIOR, MN
Thursday, September 13 | 7:00 PM
With Fiona Davis, author of
The Masterpiece
and Mindy Mejia, author of
Leave No Trace
Hosted by EXCELSIOR BAY BOOKS
Trinity Episcopal Church
322 2nd St, Excelsior, MN 55331
Tickets are $11 per person at the store or by calling (952)401-0932
Book Clubs
Invite M.J. to Visit Your Book Club — virtually — on Skype
I'd be happy to come and talk to your club. It's fun and its totally free. Using Skype we can talk about one of my novels on line.
If you don't know how to use Skype here's an easy to follow article:
How to Use Skype video
. You can download Skype for free
here
.
And if you'd prefer to use the phone – that works too.
Plase fill out
this form
, and we can schedule a visit.
Here are some fun recipies for what to eat and drink when you're disucssing
The Book of Lost Fragrances
or
Seduction
. Or any of my other novels.
Book Club Coctail: Le Parfum Royal
I've created this cocktail in honor of all the French perfumers I researched and whose work I admired.
Put a tablespoon of rose syrup in the bottom of a champagne glass, fill with your favorite bubbly. Sprinkle a dash of grated lemon rind on top along with one dried and candied violet.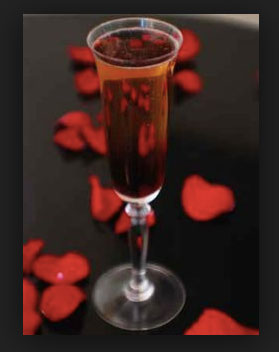 Recipe for Rose Syrup
(makes 6 cups)
3 packed cups of rose petals
6 cups water
3 cups white sugar
Put the rose petals in a large bowl and be sure to have a heavy pot cover that fits over the bowl snugly.
Bring the water to a boil, pour it over the rose petals and quickly cover.
Once the water cools, strain and discard the petals.
Mix the water with the sugar bring to boil till the sugar dissolves. Don't let it boil.
Refrigerated will last about 1 month in fridge.
To eat: Baguette with Saint Andre Cheese, Gryner, Radishes with Sel de Mer and Nicoise Olives. Chocoltae Mousse for deseart.
Recepie for the mousse from Bon Apeitit magazine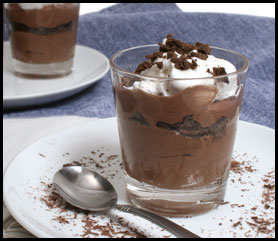 3 1/2 ounces bittersweet chocolate (do not exceed 61% cacao), chopped
3 large eggs (preferably organic), separated, room temperature
Pinch of salt
2 1/2 teaspoons sugar, divided
3/4 cup chilled heavy whipping cream
Place chocolate in medium metal bowl.
Set bowl over saucepan of simmering water and stir until chocolate is melted and smooth.
Remove bowl from over water.
Add egg yolks to melted chocolate and whisk until smooth.
Using electric mixer, beat egg whites and pinch of salt in another medium bowl until soft peaks form.
Gradually add 1 1/2 teaspoons sugar, beating constantly until whites are glossy and medium-firm peaks form.
Using silicone or rubber spatula, fold 1/4 of beaten whites into chocolate mixture to lighten.
Gently fold remaining whites into chocolate mixture just until incorporated (do not overmix or mixture may deflate).
Divide mousse among 4 bowls. Cover and chill until set, about 4 hours. DO AHEAD Can be made 1 day ahead. Keep chilled.
Beat cream and 1 teaspoon sugar in another medium bowl until peaks form. Spoon whipped cream atop mousse.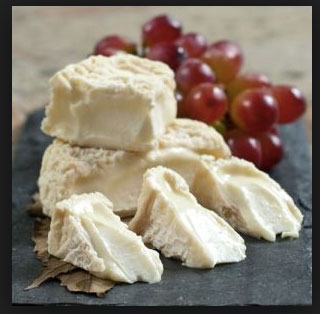 There's nothing more wonderful or simpler than a bagette, a fine French cheese, fresh radishes sprinkled with Sel de Mer and a small bowl of nicoise olives.
Background music for the club meeting:
I wrote
The Book of Lost Fragrances
with music in the background all along the way from the song my husband wrote for the book - TOGETHER - to
La Vie En Rose
by Edith Piaf..
All was lost until you found me...
Long lonely night until you saved me from the darkness.
Now the light of you has broken through to move me.
Hold me close so you'll believe me
Whenever I say that we can stay this way forever.
TOGETHER - Music and Lyrics by Doug Scofield" (Listen to a Sample)
Other Songs:
La Vie en Rose by Edith Piaf
Gregorian Chant Benedictinos
You Can't Always Get What You Want by the Rolling Stones
Time of Your Life by Green Day
To help you learn more about my books: